"We are more than just acquaintances...it's as if we are cut from the same fabric.
Even though we appear to be sewn in a different pattern, we have a common thread that won't be broken,
by people or years or distance."

Powered by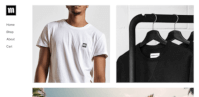 Create your own unique website with customizable templates.